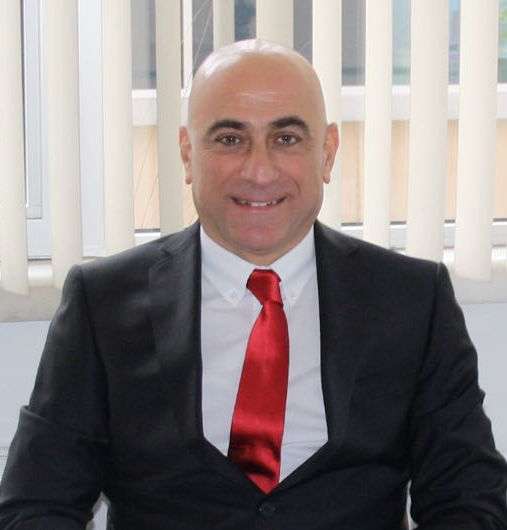 Dr. Ersöz was born in 1962 at Ankara Turkey. He attended TED Ankara College and went on to the Hacettepe University Medical School in Ankara, where in 1986 he received the medical degree. Dr. Ersöz pursued his interest in surgery with residency at Ankara University Medical school.
Dr. Ersöz worked for 2 years (1991-1993) as a Transplantation Surgery Clinical Fellow at the University Pittsburgh, worlds pioneering transplant center. During his fellowship at the University of Pittsburgh, Dr. Ersöz was one of the most active transplant fellows, personally involved with more than 800 kidney and liver transplants. He also developed expertise in living related liver transplantation, and split liver transplantation returning back to Ankara.
Dr. Ersöz served on the faculty of Ankara University 1993 to 1997 and joined School of Medicine as an associate professor in surgery in 1997. He was promoted to professor in 2003 and served as chairman of the department of surgery and head of transplantation unit between 2006-2009.
He established the first private hospital kidney and liver transplantation program at Medicana International Ankara, in 2009 and 2011 respectively. He performed more than 700 transplantation operations by the end of 2015.
Dr. Ersoz is the first transplant surgeon to represent Turkey in European Union of Medical Specialists (EUMS 2009 – 2019) and received the honorary diploma of transplantation surgery from this instution, which is also a first among Turkish surgeons.
Dr. Ersoz performed the first ever kidney transplantation of Albania in November 2007 at Tirana American Hospital. He also performed the first, which is also successful, liver transplantation of this country in 2013 from a live donor.
Because of his contribution to Albanian medicine he received the "Title for Special Civil Merits" and the medal of honor from President of Albania, Bujar Nishani.
Throughout his career Prof. Dr. Sadık Ersöz has continued to make among the most significant landmark advancements in hepatobiliary-pancreatic surgery, liver and kidney transplantation in Turkey.